elocaltea
Mood Booster - unique blend of 19 herbal plants
Sale price Price $17.95 Regular price
Have you been looking for the best tea choice to allow you to be naturally optimised throughout your day? It has taken much time and a great deal of blending experience to create one for you. 20 carefully combined and perfectly suited ingredients will provide you with a natural combination of nutritional benefits and protective science-based properties.
Mood booster tea is a masterpiece, with a playful and unforgettable taste. You can sip it at any time of day, and you will be sure that you have the best all-in-one tea in your cup.
Read more bellow about every ingridient of this tea.
Ingredients: wild caraway, sweet carrot and its blossoms, crushed cinnamon, ginkgo, blackberries, walnuts, hawthorns, raspberries and blackcurrant leaves, St. John's wort, verbena, lemongrass, sweet mint, sunflowers, violets, helichrysums and chamomile blooms, cornflower and kidney safflower
Recommendations: if you want to re-steep this tea, leave some water in the teapot along with tea material. This will prevent oxidation, meaning the taste and smell will retain the highest quality.
This tea can be easily prepared with a French press to stop leaves getting into your cup. To enjoy the relaxing effect of this tea, inhale its vapor while drinking it. For a more intense taste, you can add meadow or other light / not dominant taste of honey.
Re-steeping frequency: you can refill this tea up to 2 times: first steeping 94 °C / 201 °F for 5 mins, second steeping 100 °C / 212 °F for 5 mins.
SCIENCE-BASED HEALTH BENEFITS OF MOOD BOOSTER HERBAL MIX: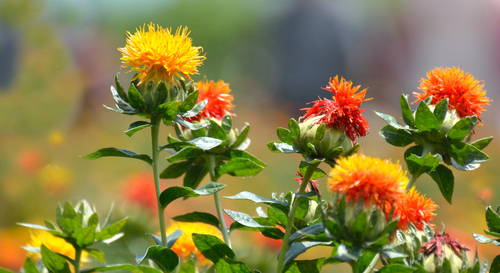 Kidney safflower is vastly utilised in traditional medicines for various medical conditions; namely, dysmenorrhea, amenorrhea, postpartum abdominal pain and mass, trauma and pain of the joints. In traditional medicine, this herb is used as a treatment for rheumatism and paralysis, psoriasis, vitiligo and black spots, mouth ulcers, phlegm humour, poisoning, numb limbs, melancholy humour and the like. According to modern pharmacological and clinical research, safflower provides promising opportunities for the amelioration of myocardial ischemia, thrombosis, coagulation, inflammation, toxicity, cancer and so forth. (1)
Sweet carrot and its blossoms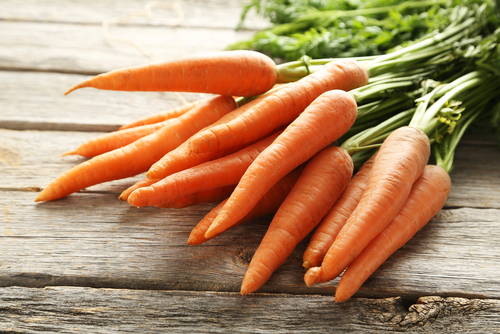 Carrot is a root vegetable containing minerals, carotenoids, polyacetylenes and vitamins, all of which possess many health and nutritional benefits. Furthermore, lending truth to the old adage that carrots are good for the eyes, the polyphenols and vitamins present in a carrot act as antioxidants, immune enhancers and anti-carcinogens. Anti-diabetic, cholesterol and cardiovascular disease lowering, anti-hypertensive, reno-protective, hepatoprotective and wound healing benefits of carrot have also been reported. (2)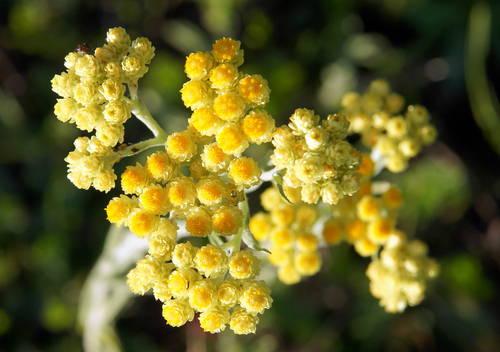 Some reports show that Helichrysum italicum was used in many European countries, such as Spain, Bosnia and Herzegovina, Portugal and Italy. In these countries, the leaves and flowers of this herb were used in the treatment of health disorders such as colds, allergies, coughs, skin, liver and gallbladder diseases, infections, inflammation and sleeplessness. Its flavonoids and phloroglucinols inhibit the spreading of HSV and HIV. (3) / (4)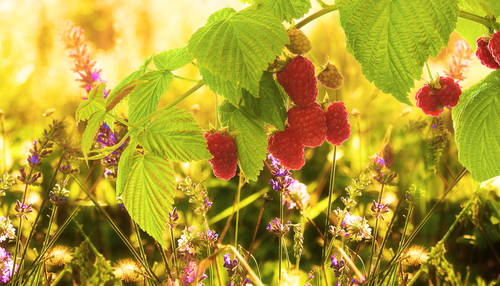 Raspberry leaves are rich in vitamins B, C and a number of minerals, such as potassium, magnesium, zinc, phosphorus and iron. The most important feature of this plant might be its anti-oxidative effect (5) / (6). In this herb you can find polyphenols like tannins and flavonoids, which act as antioxidants in your body and can help to protect the cells from damage.
Red raspberry leaf tea is popular due to its possible benefits for pregnant women. (10) However, it seems that it is an essential herb for women in general. Some research supports the evidence of women who say that the leaves help to relieve premenstrual symptoms, such as vomiting, cramping, diarrhoea and nausea (6) / (7). Raspberry leaves contain fragarine, which is a plant compound that helps to tone and tighten the muscles in the pelvic area and this can reduce menstrual cramping. (7). Moreover, one ounce (28 grams) of red raspberry leaves packs 3.3 mg of iron, which is 18% of the recommended daily intake (RDI) for women aged 19-50. Getting enough iron can combat the anaemia that is often experienced by women with a heavy menstrual cycles (6) / (8).
There are some evidence to show that drinking red raspberry leaf tea may result in fewer complications during labour. The American Pregnancy Association and a few other researchers have shown that women who drank raspberry leaves tea later in pregnancy had a reduced the use of forceps and other interventions, as well as a reduction in the likelihood of pre- and post-term labour (4)/(5)/(6).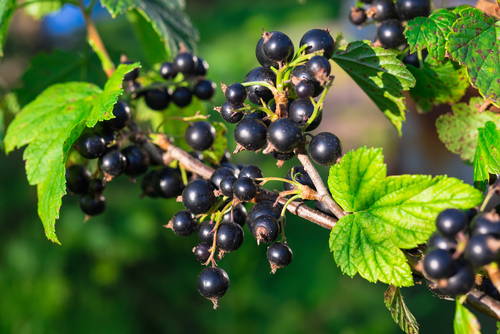 The results obtained from studies indicate that blackcurrant leave extracts can exert a beneficial effect on an organism by protecting the cell membranes against oxidation. (9) Also, one study showed that an extract made from blackcurrant leaves had anti-viral properties and was useful in preventing influenza and viral colds. (10)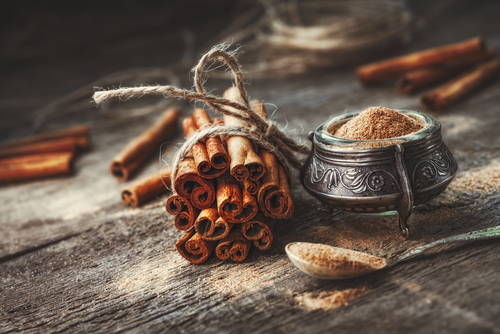 In the first instance, cinnamon contains fundamental oils and other derivatives, such as cinnamaldehyde, cinnamate and cinnamic acid. This spice also has antioxidant, anti-inflammatory, anticancer, antidiabetic, antimicrobial, lipid-lowering, and cardiovascular disease-lowering compounds. Cinnamon has also been reported to have properties that work against neurological disorders, such as Parkinson's and Alzheimer's disease. (11)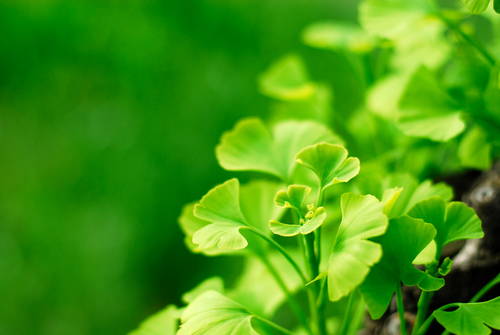 This herb is widely used in the treatment of various degenerative diseases such as cerebrovascular, Alzheimer's, macroangiopathy and more. (12) Ginko leaves have vasoregulatory cognition-enhancing, stress-alleviating and gene-regulatory effects. It has been proposed that this plant can improve the memory of healthy volunteers, and in an assessment involving forty clinical studies, it was reported that Ginkgo was able to improve the twelve different symptoms comprising 'cerebral insufficiency', all of which are manifest in the elderly. (13) Ginko leaves have vasoregulatory cognition-enhancing, stress-alleviating and gene-regulatory effects. It has been proposed that this plant can improve the memory of healthy volunteers, and in an assessment involving forty clinical studies, it was reported that Ginkgo was able to improve the twelve different symptoms comprising 'cerebral insufficiency', all of which are manifest in the elderly. (13)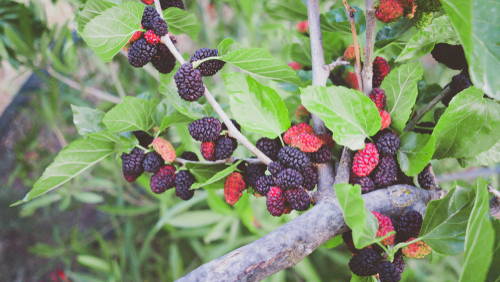 In general, blackberry leaves are rich in tannins, and they also contain a notable amount of flavonoids, phenolic acids, mineral salts, triterpenes and vitamin C. Moreover, they are composed of phenolic acids like ellagic, gallic, caffeic and p-coumaric, as well as flavonoids such as quercetin, hyperoside, kaempferol, myricetin, catechin, epicatechin, epicatechin gallate and proanthocyanidin B1. Blackberry leaves are a long-standing home remedy for the treatment of haemorrhoids, anaemia and menses, diarrhoea, dysentery and cystitis. They are also traditionally used against several respiratory problems. Several studies have demonstrated that the leaves of the blackberry possess significant antimicrobial activity, at a level that is even higher than the fruit, against several bacterial strains. Moreover, a tea made from blackberry leaves diminished diabetic symptoms (hyperglycaemia), a property that is partly attributed to their content of zinc and chromium. Finally, the antioxidant and angiogenic activities of different extracts of blackberry leaves have been recorded in several types of research. (14) This herb is widely used in the treatment of various degenerative diseases such as cerebrovascular, Alzheimer's, macroangiopathy and more. (12)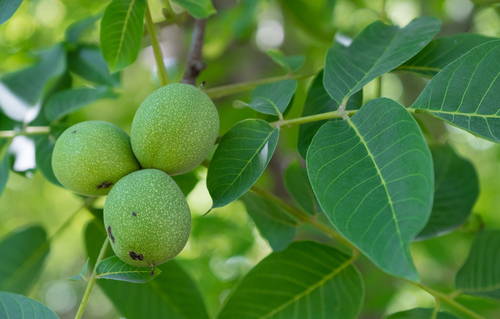 Anti-bacteria and anti-fungal agents are the most essential properties found in black walnut leaves. They make a great anti-parasitic treatment, and have been used traditionally as a home remedy for such conditions over the centuries.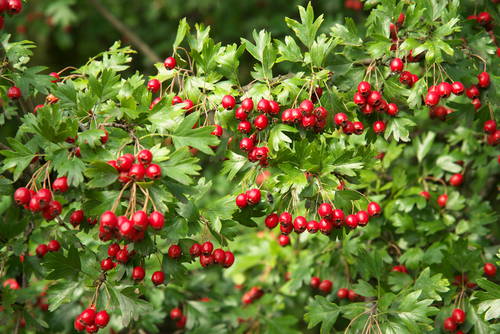 Products which contain hawthorn have remained popular in Europe for the treatment of arrhythmias, tachycardia and high or low blood pressure, with the revised Complete German Commission E Monographs confirming that the consumption of these flowers and leaves should be used for the treatment of long-term heart failure. (15)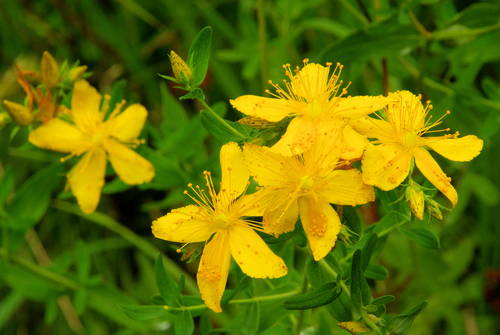 St. John's Wort is herb that is most commonly known for its positive effect on depression and on mood-related symptoms, such as nervousness, poor appetite, trouble sleeping and tiredness. There is also some strong scientific evidence that it is useful for treating mild to moderate depression. (16)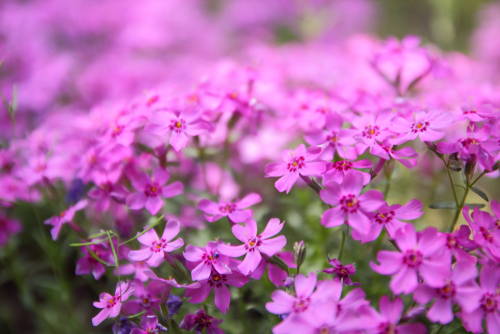 Verbena has quite a wide range of positive benefits, starting from ameliorative, anti-tumour, pharmacokinetic and neuroprotective effects. It supports many activities, such as antioxidant, anti-rhinosinusitis, anti-fungal, analgesic, anti-trypanosoma cruzi, anti-inflammatory, anti-skin infection and anti-nociceptive functions. This plant also assists in wound healing and biological activities. (17)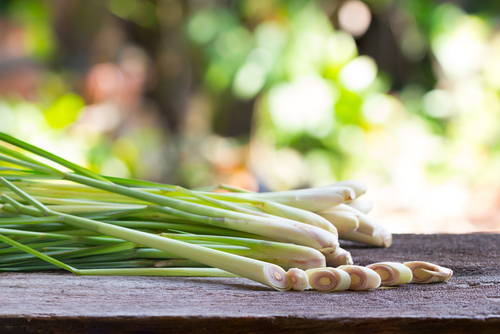 Studies indicate that lemongrass has various pharmacological effects, such as anti-bacterial, anti-amoebic, anti-diarrheal, anti-fungal and anti-inflammatory and anti-filarial properties. Different effects like anti-mutagenicity, anti-malarial, anti-mycobacterial, antioxidants, hypoglycemic and neurobehavioral have also been reported in studies. (18)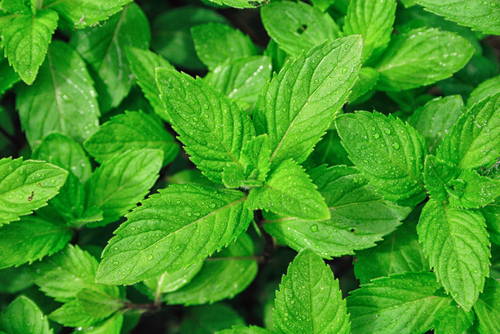 Mint is one of the most widely-consumed single ingredient herbal teas in the world. Mint tea, brewed from the plant leaves, is also frequently used in traditional medicines. It is often used in oral care for its smell and antibacterial effect and it has been studied for its effectiveness in relieving seasonal allergy symptoms. Mint is a relaxing herb that has been used for thousands of years to help with indigestion and upset stomach. Mint contains menthol, which is a natural aromatic decongestant. It helps to break up the phlegm and mucous, making it more comfortable to expel. Menthol also has a cooling effect and can help lighten a sore throat, especially when consumed as a hot tea drink. (19) / (20) / (21).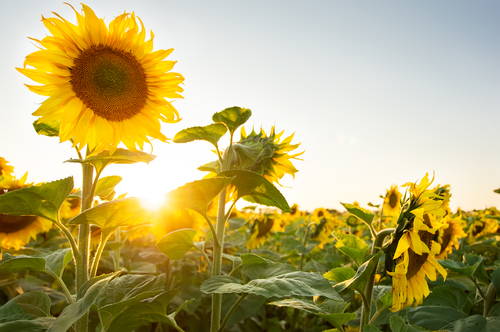 The petals of the sunflower provide a light bittersweet taste and the pleasant smell of honey to the tea. The flower petals contain anthocyanin glycosides, xanthophyll, choline, betaine, carotenoids, phytosterols, sapogenins and sunflower acid. (22)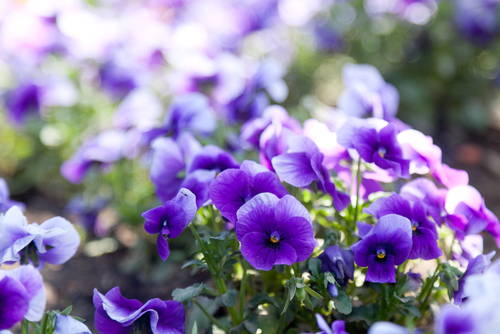 These purple petals give a sweet aroma and taste to the tea. In folk medicine, they have already been used as a remedy for coughs, colds and sore throats for a long period of time.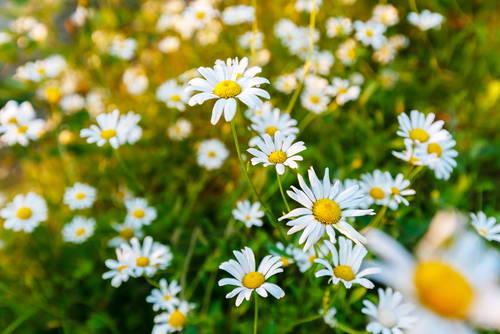 Chamomile is one of the most well-known medicinal herbs in the history of humankind. Dried chamomile blossoms contain many flavonoids and terpenoids, contributing to its medicinal properties. Chamomile preparations are often used for many human ailments such as muscle spasms, ulcers, hay fever, inflammation, menstrual disorders, insomnia, wounds, gastrointestinal disorders, rheumatic pain and haemorrhoids. (23)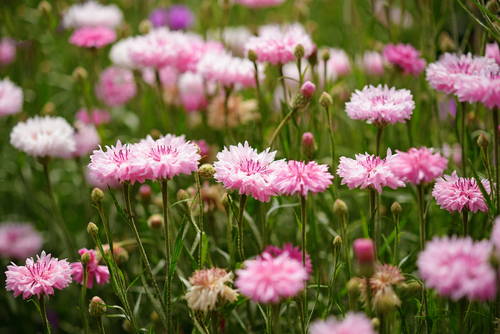 Cornflowers have a neuroprotective effect and assist in providing healthy cardiovascular health and essential benefits, such as anti-cancer, anti-diabetic, anti-obesity and anti-microbial properties. The anthocyanins are a particular type of flavonoid that naturally occurs in the plant pigment which is found in cornflowers. They contain antioxidant properties, which are thought to lead to the healing effects of this plant. (24) / (26) Many studies focusing on vision improvement have been conducted, with the results stating that anthocyanins can improve visual functions. (25) In general, anthocyanins are thought to display an array of beneficial actions for human health and well-being.
According to Chevalier (2001), the seeds are an expectorant and tonic, and are frequently used in bronchitis and cough remedies, especially those for children. Caraway seeds and their extracts are known to possess many functional properties, such as anti-flatulent, anti-spasmodic, anti-dyspeptic, anti-microbial (anti-bacterial and antifungal), emmenagogue, lactagogue, antioxidant, insecticidal and anti-carcinogenic functions. (27)
List of references:
Medical uses of Carthamus tinctorius L. (Safflower): a comprehensive review from Traditional Medicine to Modern Medicine, 2018.
Nutritional and Health Benefits of Carrots and Their Seed Extracts, João Silva Dias, 2014.
Helichrysum italicum: from traditional use to scientific data, Antunes Viegas, Palmeira-de-Oliveira, Salgueiro, Martinez-de-Oliveira, Palmeira-de-Oliveira, 2014.
Helichrysum italicum: From traditional use to scientific data, Daniel Antunes Viegas, Ana Palmeira de Oliveira, Lígia Salgueiro, José Martinez de Oliveira, Rita Palmeira de Oliveira, 2013.
Antioxidant Capacity and Antioxidants of Strawberry,Blackberry, and Raspberry Leaves, Lucie Buřičová, Mirjana Andjelkovic , Anna Čermáková, Zuzana Réblová, Ondřej Jurček, Erkki Kolehmainen , Roland Verhé and František Kvasnička, 2011.
Berry Leaves: An Alternative Source of Bioactive Natural Products of Nutritional and Medicinal Value, Anastasia-Varvara Ferlemi and Fotini N. Lamari, 2016.
Uterotonic Plants and their Bioactive Constituents, Christian W. Gruber and Margaret O'Brien, 2011.
Berry Leaves: An Alternative Source of Bioactive Natural Products of Nutritional and Medicinal Value, Anastasia-Varvara Ferlemi and Fotini N. Lamari, 2016.
Biological Activity of Blackcurrant Extracts (Ribes nigrum L.) in Relation to Erythrocyte Membranes, Dorota Bonarska-Kujawa, Sylwia Cyboran, Romuald Żyłka, Jan Oszmiański, and Halina Kleszczyńska, 2014.
Anti-viral and anti-bacterial activities of an extract of blackcurrants (Ribes nigrum L.), Ikuta K1, Hashimoto K, Kaneko H, Mori S, Ohashi K, Suzutani T., 2012.
Cinnamon: A Multifaceted Medicinal Plant, Pasupuleti Visweswara Rao and Siew Hua Gan, 2014.
Advances in the Studies of Ginkgo Biloba Leaves Extract on Aging-Related Diseases, Wei Zuo, Feng Yan, Bo Zhang, Jiantao Li and Dan Mei, 2017.
Therapeutic value of Ginkgo biloba in reducing symptoms of decline in mental function, Curtis-Prior P., Vere D. and Fray P., 1999.
Berry Leaves: An Alternative Source of Bioactive Natural Products of Nutritional and Medicinal Value, Anastasia-Varvara Ferlemi and Fotini N. Lamari, 2016.
A systematic review of St. John's wort for major depressive disorder, Eric A. Apaydin, Alicia R. Maher, Roberta Shanman, Marika S. Booth, Jeremy N. V. Miles, Melony E. Sorbero and Susanne Hempel, 2016.
Study of pharmacological effect of Verbena officinalis Linn: A review, Sepideh Miraj and Sadegh Kiani, 2016.
Scientific basis for the therapeutic use of Cymbopogon citratus, stapf (Lemon grass), Gagan Shah, Richa Shri, Vivek Panchal, Narender Sharma, Bharpur Singh and A. S. Mann, 2011.
Dicaffeoylquinic acids in Yerba mate (Ilex paraguariensis St. Hilaire) inhibit NF-κB nucleus translocation in macrophages and induce apoptosis by activating caspases-8 and -3 in human colon cancer cells, Puangpraphant S., Berhow MA., Vermillion K., Potts G. and Gonzalez de Mejia E., 2011.
Effect of aromatics on lung mucociliary clearance in patients with chronic airways obstruction, Hasani A., Pavia D., Toms N., Dilworth P. and Agnew JE, 2003.
Anti-inflammatory and anti-allergic effect of rosmarinic acid (RA); inhibition of seasonal allergic rhinoconjunctivitis (SAR) and its mechanism, Osakabe N., Takano H., Sanbongi C., Yasuda A., Yanagisawa R., Inoue K. and Yoshikawa T, 2004.
Chamomile: A herbal medicine of the past with bright future, Srivastava JK., Shankar E. and Gupta S., 2010.
Hydrosols: The Next Aromatherapy, Catty, S. 2001.
Anthocyanins and anthocyanin-rich extracts: role in diabetes and eye function, Ghosh, D. & Konishi, T. 2007.
Anthocyanidins and anthocyanins: colored pigments as food, pharmaceutical ingredients, and the potential health benefits, Hock Eng Khoo, Azrina Azlan, Sou Teng Tang and See Meng Lim, 2017.
Handbook of Herbs and Spices, Edition: 2, Chapter: Caraway, edited by K.V. Peter, 2012.
Customer Reviews
kids loves this tea
My kids usually don't drink herbal tea, but this one is an exception
For my collection
I will put this tea on my tea shelf collection. Beautiful handmade product!
The outstanding smell :)
Just unpacked it and the smell is so pleasant! Now I'm so curious about other ones in your shop :<
Thank you!
Never thought that herbal tea can be so much tasty
Different tea
At the moment I'm khaving a cup of it - I really enjoy smell and the taste of it - 10/10!