elocaltea
Make Me Beautiful - roasted dandelion root tea
Sale price Price $19.95 Regular price
At first glance, the dandelion is very simple herb, but the power in its roots is unexpectedly complex and surpasses any expectations.
The reason why we have this tea in our collection is that not many plants can compete with dandelion roots when it comes to a combination of mineral properties, health benefits and a pleasant taste. Because of the many in vivo and vitro studies that have been conducted on the dandelion structure and its pharmacological benefits, it can be considered as a 'medicinal plant'. It has even become popular among people who are interested in super plants.
When you drink this roasted tea, you can taste the intense bitter ground root along with the soft caramelised nutty flavour and aroma, combined with a healthy and long-lasting tonic effect.
Ingredients: fine-ground roasted dandelion roots
Recommendations:  this tea can be easily prepared with a French press to stop dandelion roots parts getting into your cup. For a more intense taste, you can add meadow or other light / not dominant taste of honey.
You can eat this tea material after steeping it. The dandelion roots are rich in microelements that are useful for the human body.
SCIENCE-BASED STUDIES ON HEALTH BENEFITS OF DANDELION ROOTS
Protection against cancer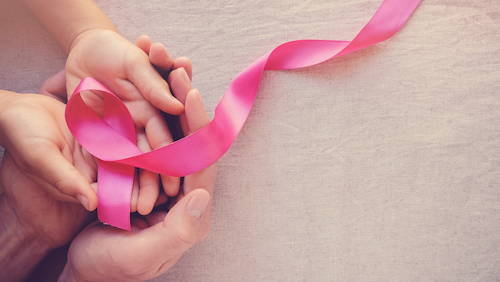 For a long time, the dandelion root has been used in China for curing certain kinds of cancers. Human clinical research is taking place to understand and estimate how dandelion root extract might help in treating gastric, pancreatic and blood-related cancers, including lymphoma and leukaemia. (1) / (2) / (3)
Dandelion roots can be used as potential anti-cancer agents, which might represent a novel non-toxic alternative to the conventional cancer therapies available today. (2)
Research shows the effects of dandelion root extract on leukaemia cancer, which is highly resistant to treatment. The bottom line of the research highlighted that dandelion root has great potential as a non-toxic, effective alternative over chemotherapy.
Treatments like chemotherapy are non-specific in the way that they work and in many cases they are the leading cause of secondary cancers, according to the American Cancer Society. Non-specific means that they cause harm to healthy cells, as well as to cancerous ones. One amazing property of the extracts made from dandelion roots is that they only affect cancer cells, and several studies have been able to prove this. (5)
One study looked at the effect of DRE on autophagy in an aggressive and resistant form of pancreatic cancer. (3) Autophagy means breaking down and ripping apart the cancer cells. The study showed that, while the dandelion root extract tore apart the cancer cells, it had no significant adverse effect on the non-cancerous cells. (4)
The Department of Chemistry and Biochemistry at the University of Windsor in Canada also showed that dandelion root extract is specific in the autophagy of only cancer cells, and the researchers saw reasonable effects in just 48 hours! (6)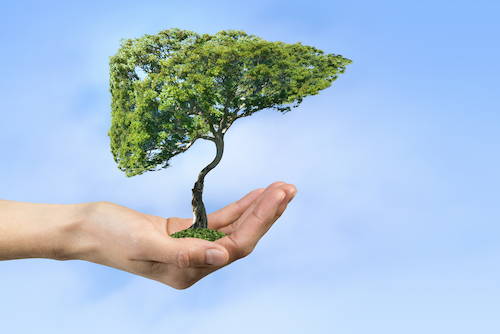 Dandelion roots can tone, nourish and strengthen the liver. This can be very meaningful with regard to health, since the liver has such an important role in the functioning of the body. As long as we know that the liver has more than 500 functions, it is difficult to feel healthy and vital if this organ is experiencing stress. (7)
One study by the Department of Food and Nutrition at Chonnam National University in the Republic of Korea showed that dandelion root extract prevented damage to the liver caused by alcohol toxicity in both liver cells and in mice. (8)
The bioactive components in dandelion have exhibited a series of anti-diabetic properties, which occur due to the pharmacological actions of the components such as phenols, sesquiterpene lactones, flavonoids, triterpenes/phytosterols (taraxasterol) and phenolic acids. (9/14)
Protection against bacteria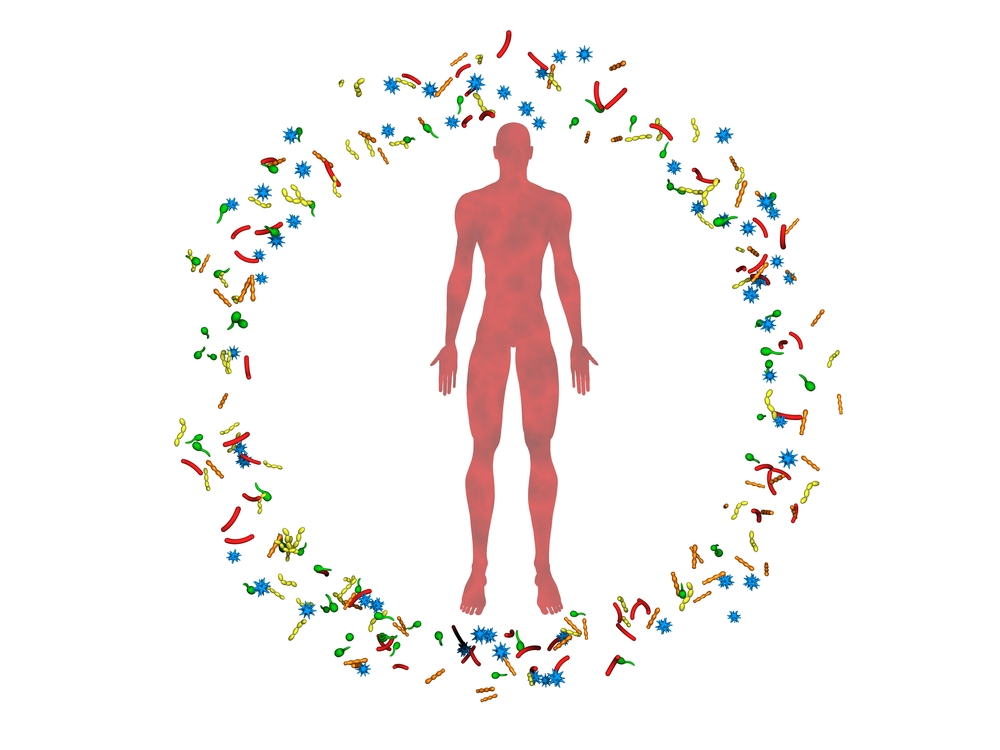 Dandelion root possesses antimicrobial properties that can help to stop the growth of disease-causing bacteria. One study showed that dandelion root was especially effective against certain strains of bacteria that are responsible for staph infections and foodborne illnesses. (10) Although more research is needed, the dandelion root may be a useful natural method for fighting off bacterial infections.
Let's be honest: in this days and age, everyone has heard the word 'detox' at least once. Some factors, especially those found in food and the environmental, can lead to the presence of free radicals in the body. Once they get inside the body, they do their best to mess everything up. Antioxidants destroy free radicals from the inside, while promoting a calm environment to allow your body to repair and grow.
Several studies have demonstrated the anti-oxidative effects of dandelions. According to Hagymasi et al. (2000), extracts from the dandelion leaf and root are hydrogen-donating, ROS formation-inhibiting and radical-scavenging. The prevention of oxidative stress is due to the presence of bioactive components including luteolin and luteolin7-O-glucoside. (9)
Along with potassium, dandelion root tea is a powerful storehouse for quercetin, luteolin, polysaccharides, and some other free radical-fighting agents. (11) / (12) / (13)
Efficient induction of extrinsic cell death by dandelion root extract in human chronic myelomonocytic leukemia (CMML) cells, Ovadje P., Hamm C and Pandey S., 2012.
Dandelion root extract suppressed gastric cancer cells proliferation and migration through targeting lncRNA-CCAT1, Huanhuan Zhu, Hangyong Zhao, Linjie Zhang, Jianmin Xu, Chunhua Zhu, Hui Zhao and Guoqiang Lv, 2017.
Selective induction of apoptosis and autophagy through treatment with dandelion root extract in human pancreatic cancer cells, Ovadje P, Chochkeh M, Akbari-Asl P, Hamm C and Pandey S, 2012.
Effect of Methanolic Extract of Dandelion Roots on Cancer Cell Lines and AMP-Activated Protein Kinase Pathway, Gauhar Rehman, Muhammad Hamayun, Amjad Iqbal, Sumera Afzal Khan, Hamayoon Khan, Adeeb Shehzad, Abdul Latif Khan, Anwar Hussain, Ho-Youn Kim, Jamshaid Ahmad, Ayaz Ahmad, Abid Ali, and In-Jung Lee, 2017.
Dandelion root extract affects colorectal cancer proliferation and survival through the activation of multiple death signalling pathways, Pamela Ovadje, Saleem Ammar, Jose-Antonio Guerrero, John Thor Arnason and Siyaram Pandey, 2016.
Dandelion root extract affects colorectal cancer proliferation and survival through the activation of multiple death signalling pathways, Pamela Ovadje, Saleem Ammar, Jose-Antonio Guerrero, John T Arnason and Siyaram Pandey, 2016.
In vitro and in vivo hepatoprotective effects of the aqueous extract from Taraxacum officinale (dandelion) root against alcohol-induced oxidative stress, You Y1, Yoo S, Yoon HG, Park J, Lee YH, Kim S, Oh KT, Lee J, Cho H and Jun W, 2010.
Hepatoprotective properties of Dandelion: Recent update, Ezhilarasan Devaraj, 2016.
Dandelion: Phytochemistry and clinical potential, Tabasum Fatima, Omar Bashir, Bazila Naseer and Syed Zameer Hussain, 2018.
Characterisation of antimicrobial extracts from dandelion root (Taraxacum officinale) using LC-SPE-NMR, Kenny O, Brunton NP, Walsh D, Hewage CM, McLoughlin P and Smyth TJ, 2015.
Risks and Benefits of Commonly used Herbal Medicines in México, Lourdes Rodriguez-Fragoso, Jorge Reyes-Esparza, Scott Burchiel, Dea Herrera-Ruiz, and Eliseo Torresc, 2008.
Luteolin, a flavonoid with potential for cancer prevention and therapy, Lin Y, Shi R, Wang X and Shen HM, 2008.
Antiproliferative, protective and antioxidant effects of artichoke, dandelion, turmeric and rosemary extracts and their formulation, Menghini L, Genovese S, Epifano F, Tirillini B, Ferrante C and Leporini L, 2010.
The Physiological Effects of Dandelion (Taraxacum Officinale) in Type 2 Diabetes, Fonyuy E. Wirngo, Max N. Lambert, and Per B. Jeppesen, 2016.
Customer Reviews
Nice
After the first sip it was clear that this is what I was searching for
Healthy gift >3
Bought as a gift for my grandma. She asked me to thank you because she loves dandelion root tea!
What a smell and taste!
Very good smell, I drink it only because of smell and taste. If course it helps that it has so many benefits. Try it with milk, just wonderful..
COOL
I knew that dandelion is a unique and healthy plant, but I also find out, that it could be so tasty, the flavor is so rich and full!! love it :)
Worth to try
This coffee is really exceptional, never heard of it before coming to Local Tea. It has a hint of bitterness, that's why I would recommend to drink it with milk and honey. It helps you to digest and has tones of minerals, so you can drink coffee and stay healthy both at the same time:))