elocaltea
No Stress - biodynamic fireweed tea
Sale price Price $19.95 Regular price
The quality and the perfect taste, as well as the mild effects of this tea will leave you wordless. The leaves of this tea are picked on a biodynamic farm, so that we can succeed in reaching the maximum health standards.
Dried fireweed leaf tea is relaxing and calming, with effects reminiscent of green tea, but it is caffeine free. Shrouded in legend, fireweed is full of nutritional benefits and has a wide range of healing properties, which makes it extremely valuable. This plant contains around 90 times more vitamin A and four times the vitamin C found in oranges. In the early 20 Century, Russia used fireweed extensively, even in manufacturing a special supplement for soldiers, because the plant has neuroprotective and other beneficial effects on the human brain. It improves the vision, helps your bones to stay strong, regulates the metabolism and has the other positive impacts mentioned below.
Fireweed is best known as rosebay willow-herb or fireweed. The extracts obtained from this plant are well-known in folk medicine. (2) Experimental studies have demonstrated that fireweed extracts offer a wide range of pharmacological and therapeutic effects, including antioxidant, anti-proliferative, anti-inflammatory, anti-bacterial and anti-aging properties. This plant is full of biologically active polyphenols, such as oenothein B and its metabolites. It is important to mention that these polyphenols are responsible for many of our biological responses. The therapeutic properties of fireweed polyphenols are mediated by multiple mechanisms, including antioxidant activities, the direct killing of cancer cells and microbes, metal chelation, and both pro- and anti-inflammatory immunomodulation. (3)
The combination of high-quality materials and a unique slow fermentation technique makes this tea special. It has a sweet spring meadows honey taste at the beginning and a mild, memorable sourness toward the end.
Ingredients: slow-fermented biodynamic fireweed leaves
Re-steeping frequency:  you can refill this tea up to 2 times: 1 / 2 steepings 80 °C / 176 °F both times for 7 mins.
Recommendations: if you want to re-steep this tea, leave some water in the teapot along with fireweed herbs. This will prevent oxidation, meaning the taste and smell will retain the highest quality.
This tea can be easily prepared with a French press to stop leaves getting into your cup. For a more intense taste, you can add meadow or other light / not dominant taste of honey.
SCIENCE-BASED STUDIES ON FIREWEED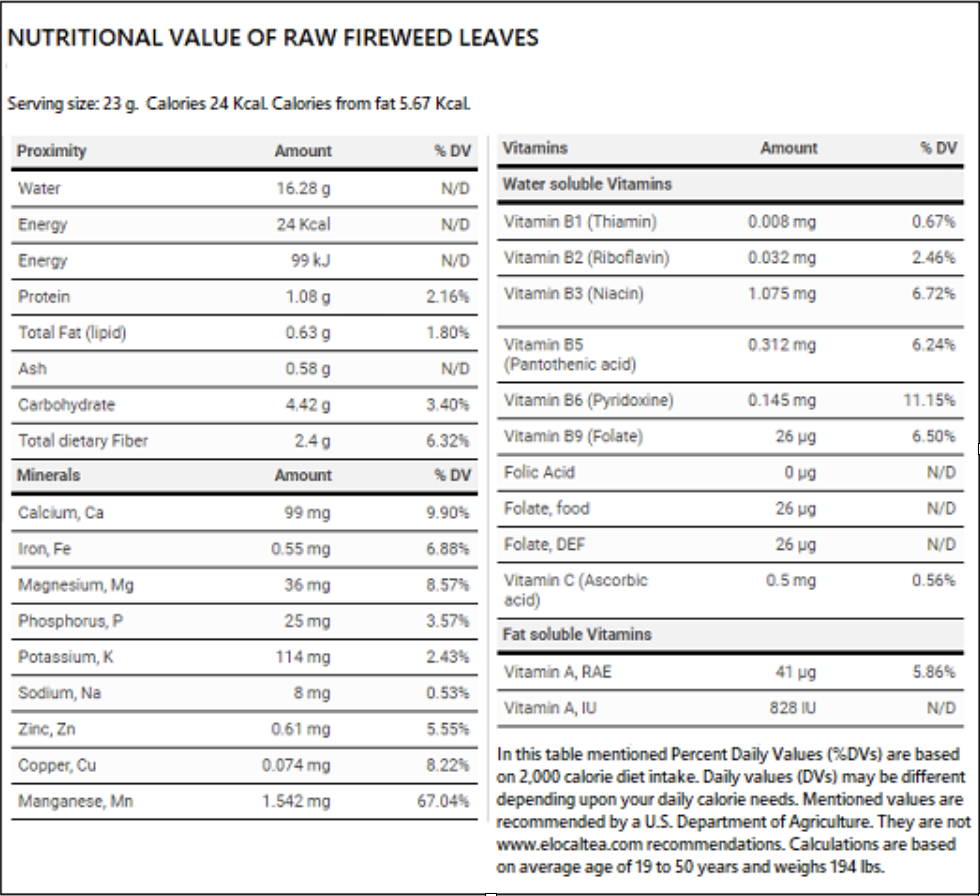 You will have difficulty finding a plant with so many trace elements. Flavonoids and ellagitannins, such as oenothein B, are among the compounds considered to be the primary biologically active components in fireweed extracts. This plant contains around 90 times more vitamin A and four times the vitamin C found in oranges. (1)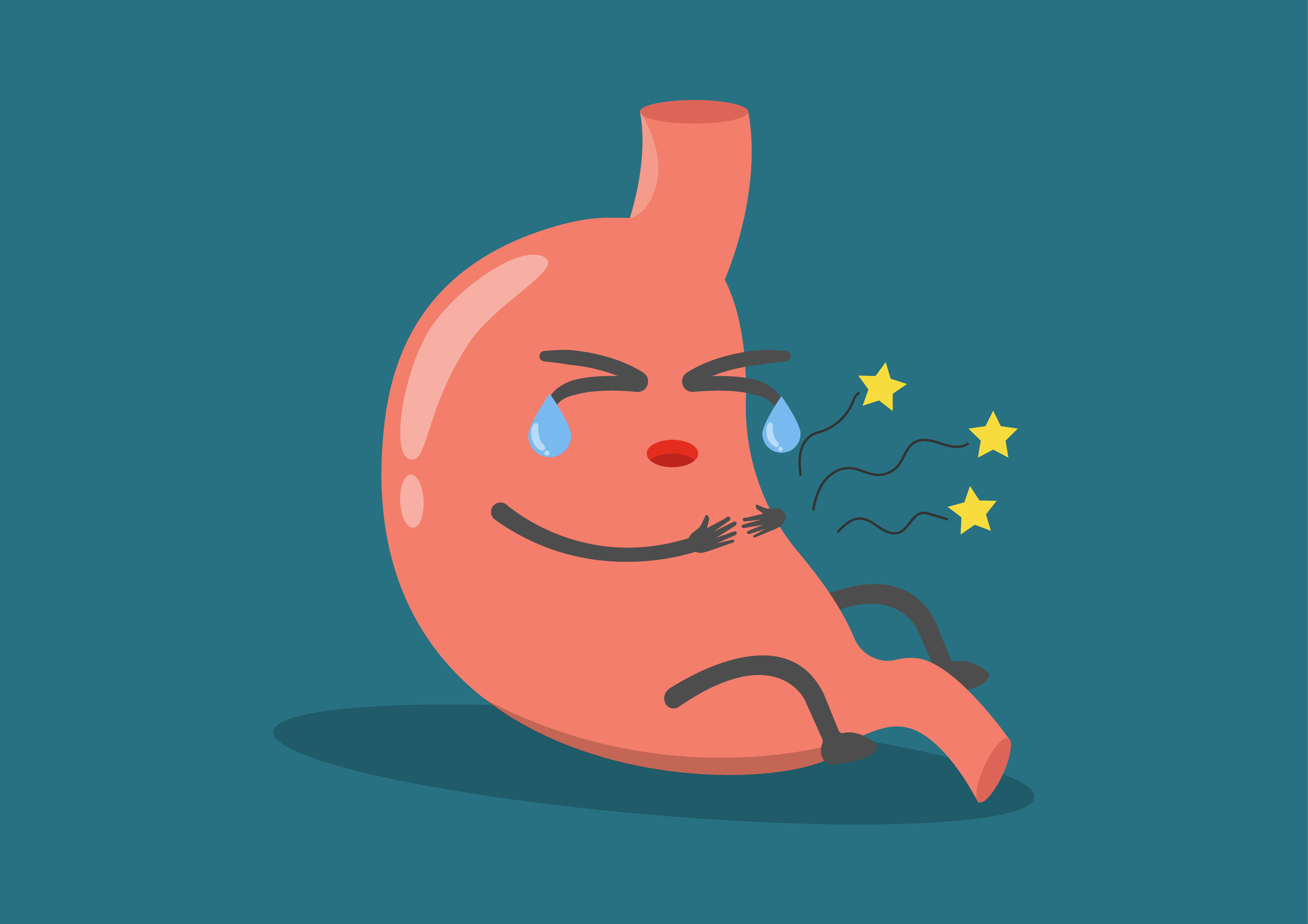 Fireweed leaf extracts soothe stomach problems like ulcers, gastritis and colitis, as well as more serious conditions such as gastric tumours, both malignant and non-malignant. (9)
One of the components in fireweed – manganese – assists in the growth of the bone structure, as well as keeping the bones strong. It helps to increase the mineral density in spinal bones in post-menopausal women. After menopause, women suffer from a deficiency of manganese, so the consumption of these minerals should be increased to prevent fractures. Manganese can help to prevent osteoporosis and to slow down the progress of debilitating diseases. (4)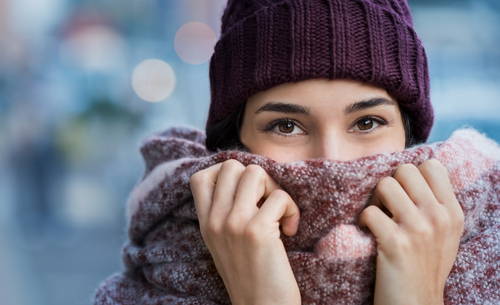 Fireweed leaf tea is mild, but helpful in cases of slow haemorrhage conditions from the lungs, as well as persistent nose, bladder or uterus problems. (9)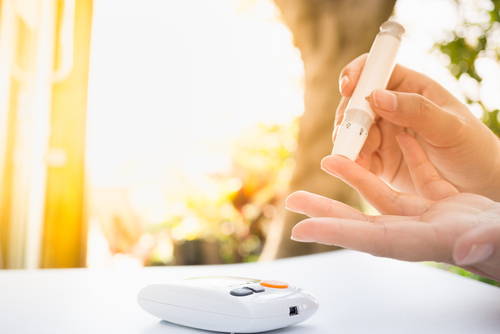 Manganese is an important mineral for the human body, as it helps to control the sugar level in the blood which also prevents diabetes. Manganese helps to regulate unpredictable drops in the sugar level of the blood and normalises the secretion and synthesis of insulin. This helps diabetic patients to have a normal life. (5)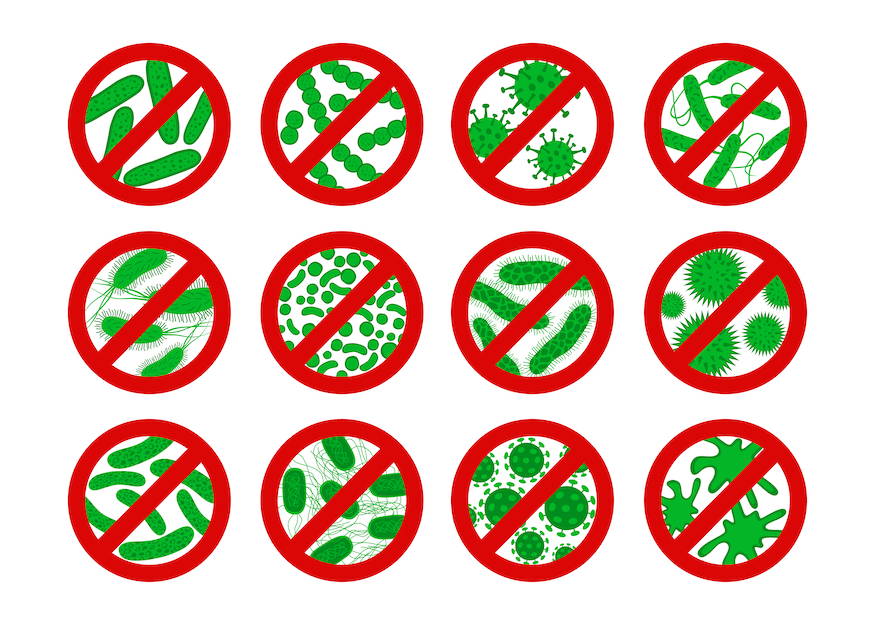 Fireweed extracts have made a noticeable positive effect against exposure to the influenza virus, offering a reduced mortality and increased survival rate. The effects were even more striking when an infection occurred seven days after the last use of the extract, where the mortality rate was lowered by 50% and at the same time the survival rate was increased fivefold. (8)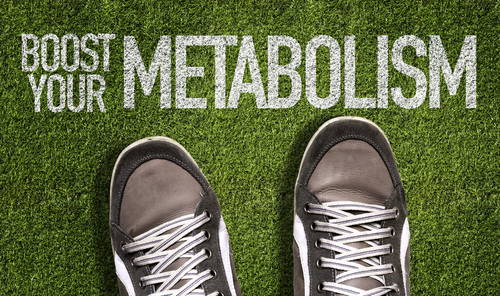 Manganese helps to regulate the metabolism of the human body. It activates the enzymes which assist in metabolising amino acids, carbohydrates and cholesterol. It is crucial for the metabolism of vitamin B1 and vitamin E. Furthermore, it assists in the proper functioning of the liver. It is a fundamental part of glutamine and DNA polymerase.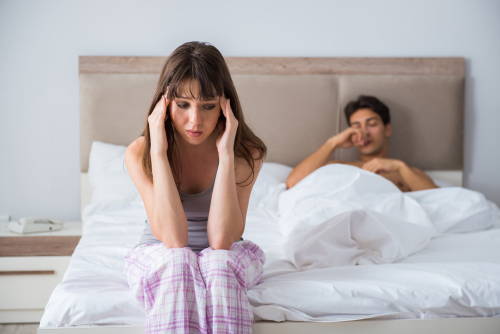 Manganese helps to eliminate the headaches, mood swings, irritability and depression caused by premenstrual syndrome. A study has shown that manganese helps to treat PMS symptoms. However, as the manganese has the impact on the function of your hormones, it is better to take advice from your doctor. (6)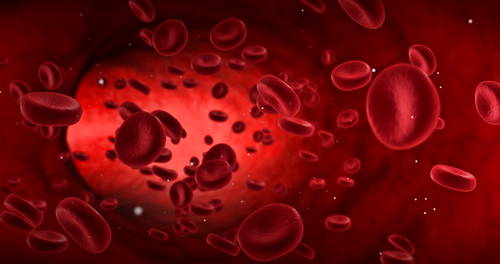 Vitamin B6 assists in controlling the homocysteine levels in the blood, which can be gained from meat or protein sources. It is important to know that a high presence of homocysteine in the blood leads to blood vessel diseases, inflammation and heart disease that may lead to a heart attack.
The homocysteine level builds up in the absence of vitamin B6, and can damage the lining of the blood vessels. It also leads to a harmful build-up of plaque that may result in a stroke or heart attack. Research shows that the intake of vitamin B6 along with folate helps to reduce the homocysteine levels, and also heals the existing damage. Vitamin B6 also helps to manage the cholesterol and blood pressure levels, which are the main causes of heart disease.
Anti-inflammatory activity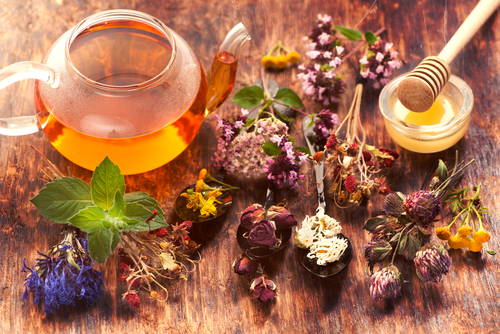 Epilobium angustifolium aqueous extracts have also been reported to have anti-inflammatory properties, which reduce carrageenan-induced paw oedema. (10) In relation to arthritis and rheumatism, the extracts play a positive role with their anti-inflammatory and kidney cleansing properties. (9)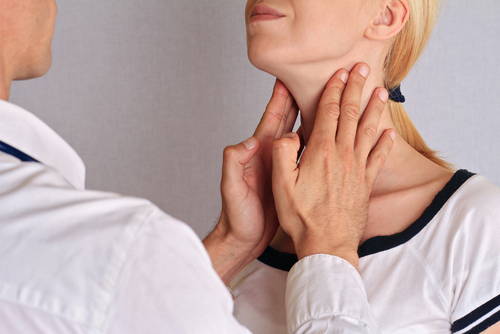 Manganese is an essential component of thyroxine, which is an fundamental hormone for the thyroid glands. The effective function of hormonal synthesis and the thyroid gland helps in weight loss, metabolism, appetite and the efficiency of the organ system. (7)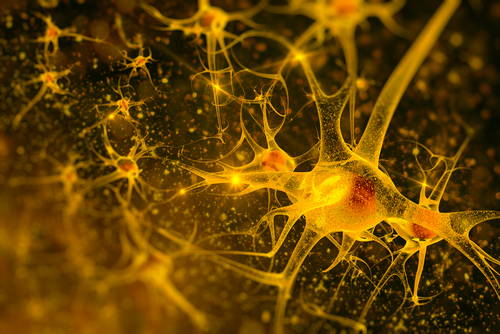 Vitamin B6 helps in the development and functioning of the brain. A lack of vitamin B6 affects cognitive impairment and memory, leading to diseases such as dementia and Alzheimer's disease. Also, vitamin B6 is required for making hormones such as serotonin and norepinephrine, which control the energy, concentration and mood. Research shows that vitamin B6 supplements can be useful for children with ADHD and will improve their learning as well as their behaviour.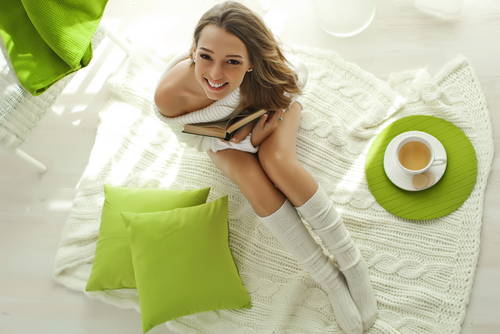 One research study has shown that vitamin B6 has an impact on the production of serotonin and GABA neurotransmitters in the brain. These hormones assist in controlling the mood and preventing depression, pain, fatigue and anxiety. They also help to prevent mood disorders. One other important benefit of vitamin B6 is that it helps to treat brain diseases and lifts the mood. It also prevents losses of energy and concentration, and helps the consumer to experience less pain.
High antioxidant activity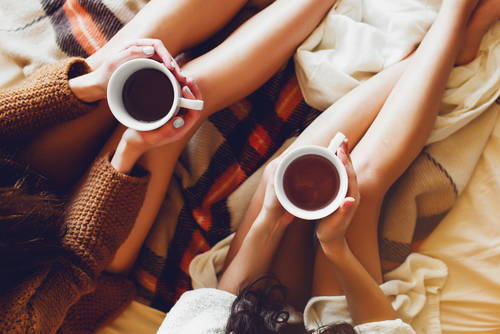 Epilobium angustifolium aqueous extracts are is able to scavenge the superoxide anion (O2) and hydroxyl radicals, as well as to inhibit the ROS production by stimulated neutrophils. (13)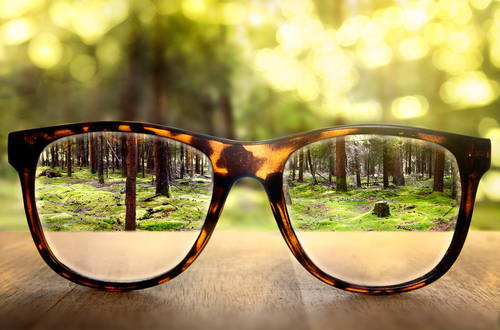 A lack of nutrients and a poor diet are the leading causes of eye diseases. One research study demonstrated that vitamin B6, along with other vitamins including folate, supports the prevention of eyes disorders and vision loss. Furthermore, vitamin B6 helps to slow down the growth of macular degeneration, which is an age-related disease.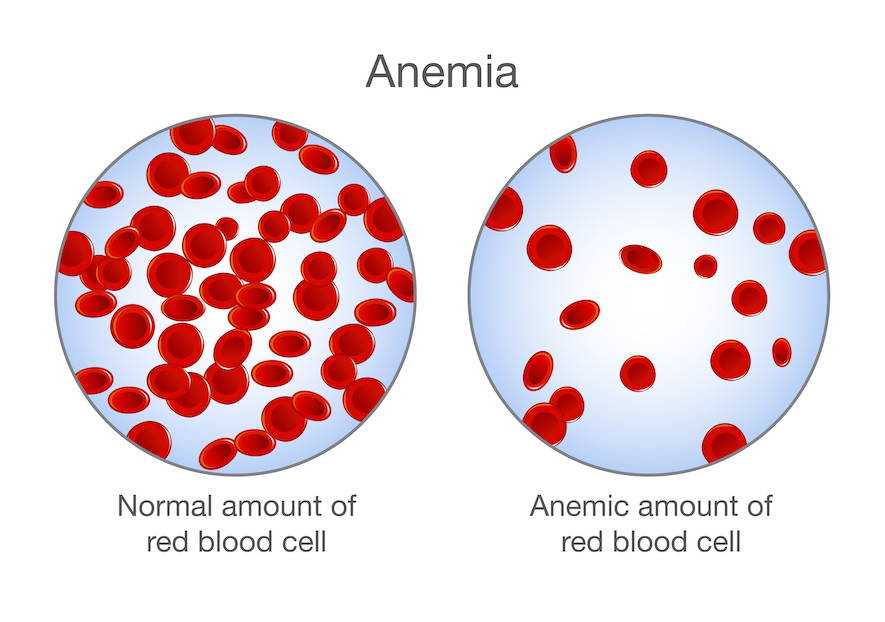 Vitamin B6 is important for the creation of haemoglobin in the blood, which is passed by the red blood cells into the body to deliver oxygen to the cells and to utilise iron. The anaemia disease is caused due to a low presence of red blood cells and results in symptoms such as fatigue, aches and pains. Research shows that the consumption of vitamin B6 decreases the symptoms of anaemia and also prevents it from occurring.
Anti-tumour properties, including the inhibition of human prostate epithelial cells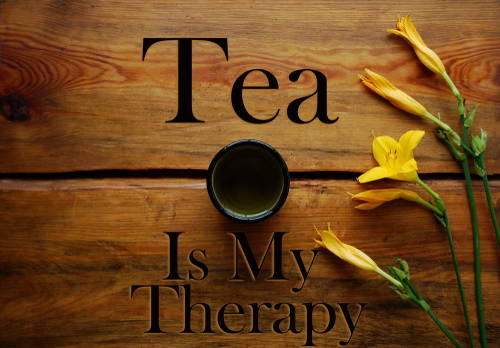 Fireweed extracts have also been reported to exhibit anti-tumour properties, including the inhibition of human prostate epithelial cell growth. Likewise, the treatment of androgen-sensitive human prostate adenocarcinoma cells with fireweed extracts has resulted in a significant increase in the number of apoptotic cells. Extracts from fireweed induce a similar inhibitory effect on the proliferation of human cancer cell lines and suppress the DNA synthesis in human astrocytoma cells. (10) In addition, an aqueous extract of fireweed has demonstrated higher anti-proliferative activity than the ethanol extracts. (11) / (12)
Fireweed – a treasured medicine of the boreal forest, Robert Dale Rogers, 2014.
Vitalone A, Bordi F, Baldazzi C, Mazzanti G, Saso L, Tita B. Anti-proliferative effect on a prostatic epithelial cell line (PZ-HPV-7) by Epilobium angustifolium L. Farmaco. 2001.Vitalone A, Guizzetti M, Costa LG, Tita B. Extracts of various species of Epilobium inhibit proliferation of human prostate cells. J Pharm Pharmacol. 2003.Vitalone A, McColl J, Thome D, Costa LG, Tita B. Characterization of the effect of Epilobiumextracts on human cell proliferation. Pharmacology, 2003.
Therapeutic Potential of Polyphenols from Epilobium angustifolium (Fireweed), Igor A. Schepetkin, Andrew G. Ramstead, Liliya N. Kirpotina, Jovanka M. Voyich, Mark A. Jutila, and Mark T. Quinn, 2016.
Spinal bone loss in postmenopausal women supplemented with calcium and trace minerals, Strause L, Saltman P, Smith KT, Bracker M and Andon MB, 1994.
Copper, Chromium, Manganese, Iron, Nickel, and Zinc Levels in Biological Samples of Diabetes Mellitus Patients, Tasneem Gul, KaziEmail, Hassan Imran, AfridiNaveed, KaziMohammad, Khan JamaliMohammad, Bilal ArainNussarat, JalbaniGhulam and Abbas Kandhro, 2008.
The potential for dietary supplements to reduce premenstrual syndrome (PMS) symptoms, Bendich A, 2000.
Effects of manganese on thyroid hormone homeostasis: Potential links, O.P.Soldina and M.Aschner, 2007.
Immunomodulatory Activity of Oenothein B Isolated from Epilobium angustifolium. The Journal of Immunology, Schepetkin IA, Kirpotina LN, Jakiw L, Khlebnikov AI, Blaskovich CL and Jutila MA, 2009.
Fireweed – a treasured medicine of the boreal forest, Robert Dale Rogers, 2014.
Phytochemistry, pharmacology and traditional uses of different Epilobium species (Onagraceae): A review. Journal of Ethanopharmacology, Sebastian G, Jakub PP, Monika EC, Anna KK. , 2014.
Analgesic properties of Epilobium angustifolium, evaluated by the hot plate test and the writhing test. Farmaco, Tita B, Abdel-Haq H, Vitalone A, Mazzanti G, Saso L., 2001.
Effect of Epilobium angustifolium L. extracts and polyphenols on cell proliferation and neutral end peptidase activity in selected cell lines, Kiss A, Kowalski J, Melzig MF., 2006.
A Review on Phytopharmacopial Potential of Epilobium angustifolium, Kadam Prasad, Patil Manohar and Yadav Kavita, 2018.
Customer Reviews
Offer
Really great tea! I have a small family restaurant and it would be great to offer your products to our clients. I wrote you a personal message. Thank you and keep going!
My favorite
quite expensive but the quality and taste are worth the price!
Been here, tried that
This tea is new hit for me!
nice place with nice persons and perfect products
I am the local fan of this brand :) very kind people, very nice and cozy atmosphere. And everything about tea, they know everything and they share what they know with each of client! :))) love it
Eazy taste
Just chillin with this tea at the moment :))